Nasugbu is a municipality in the province of Batangas, Philippines. About 136,500 people live there.
Diving in Nasugbu is possible all year round, but the best times to dive are between November and June. The typhoon season intensifies between July and September, which results in choppy waves and poor visibility.
Usually, the visibility is between 5 and 30 meters on a good day. The water temperature is around 28 ° C.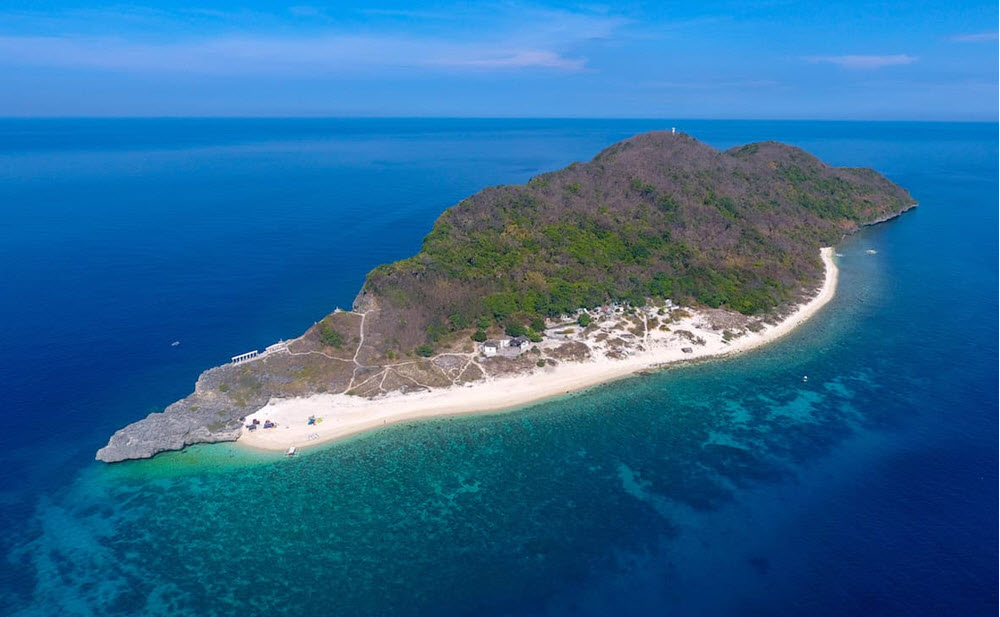 Nasugbu is only a couple of hours from Manila and there are really perfect dive sites there. It is a good place to stay if you want to snorkel and dive.
Awash Reef – In the southern part of Awash there are hard and soft corals with huge fan corals and coral heads everywhere. It can employ divers engaged for hours, just by exploring small reefs and all the coral reefs. There are fish in different colors and shapes, moray eels and frogfish can also be seen in the area.
Coral Garden – The name describes the place perfectly. There are a variety of corals scattered throughout the sandy bottom. The Coral Garden is one of the most popular dive sites in Nasugbu. Lionfish, batfish and stingrays hiding in the sand are very common around the place. The coral garden is located at a depth of between 9 and 15 meters.
The crayfish cave – An exceptionally large narrow opening to a cave where many fish and crayfish live. Sometimes you can come across a sleeping shark or mantas at the cave.
Fuego Point – Is a lake shaped like an arch. Below the water surface you will see various collections of soft corals and sponges at a depth of 15 meters. South of Fuego Point you will find angelfish, large groupers and remoras. On the north side of Fuego Point there are walls and canyons in an amazing ever-changing landscape. There is a large underground cave to explore, with sleeping sharks.
Blue Hole – The site consists of three sinkholes. The three huge holes lead into an open underground cave. Around the place, you can come across the white tip reef shark. There are plenty of different kinds of fish here and on a good day the water is crystal clear with very good visibility.
Wreck – These are the rear parts of a Dutch cargo ship that is at a depth of 20 meters. There is also a sunken Volkswagen minibus not far from the wreck.
Fortune Island is a privately owned resort with three dive sites.
The Fortune NW diving site is located between the Blue Holes and the wreck. It is a place with fantastic coral formations, with valleys that fall over 37 meters down. Across the area you can see and explore large fan corals, mushrooms, jacks and squid.
Pink Wall – A place with a rocky bottom that leads into a small cave. The cave walls are completely covered with soft pink corals. many different fish species, crayfish and coral shrimp. The bright colors; pink, red and yellow, in the cave make it a great place to do a nightly dive. Pink Wall is located between 6 and 27 meters down in the water.
Hamilo Cove Wreck – Is a Japanese cargo ship that sank in 1945. The depth at Hamilo cove is between 7-12 meters. Visibility is low only 1.5-9 meters on a good day.
There are many resorts and hotels where you can spend your night in Nasugbu.