Busuanga Island is the largest island in the Calamian Group. It is located between Palawan and Mindoro, which consists of several hundred islands.
The island consists of barren, steep limestone cliffs, lonely white sandy beaches and turquoise waters.
There are shallow coral gardens, freshwater lakes and underwater caves. There are also many shipwrecks from World War II to explore.
The area around Busuanga has many different dive sites that are suitable for divers of all experienced levels.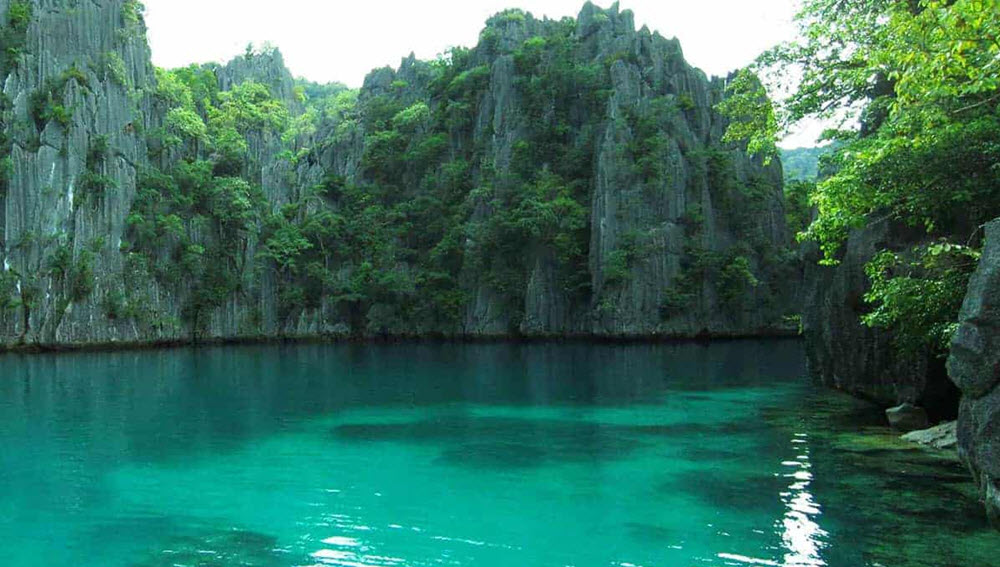 One of the most interesting dive sites is Taiei Maru/Okikawa Maru, where there are shipwrecks to explore. It is located just south of Concepcion Village in Busuanga. You will find coral-covered shipwrecks. The location is about 2.5 hours from Concepcion. The average depth here is 16m and the maximum depth is 26 m.
Between the Lusong and Tanga islands, Palawan, there is a wreck called Olympia Maru.
Between Lajo and the Manglet Islands there are plenty of Japanese wreckage. The 115-meter long Japanese seaplane tender, Akitsushima, sank there in 1944. Kogyo Maru which sank at the end of the Japanese War and is located just south of Olympia Maru and very close to Lusong. More than 20 ships were sunk in this area and about half of them are interesting to dive and explore on.
Kogyo Maru was a Japanese cargo ship that carried building materials to build a runway for the Japanese in the Pacific. Kogyo Maru was built in 1938. The ship weighed 6353 tons, was 129 meters long and 18 meters wide. The ship was powered by two oil-powered steam turbines. It is lying there on the bottom on the starboard side 34 meters down on the bottom. There you can dive and swim into all six cargo holds and through the engine room and bridge area. This dive is best when done while breathing 31% or 32% Nitrox for a 50% increase in the allowable bottom time.
If you dive with tubes and explore Kogyo Maru, you should have a 100 cubic foot tank with Nitrox 32. Then you have enough gas mixture and a long enough No Decompression Limit to have time to look through the entire ship on one dive. The maximum depth is 34 m, but on average the ship is at a depth of 24-26 meters. You should be a good diver with experience to complete this dive.
You can dive all year round in Busuanga but the best time to do so is from October to May. During that period, the water is calm and tropical storms do not occur.
In the air, the average temperature is between 25-32°C. In the water the temperature lies between 28°C to 30°C depending on what time of the year it is. The best visibility under the water is from May to November when it is at least plankton. Then you can see about 7-30 meters ahead of you in the water.
It is most common with plankton in the sea from December to April and at that time there is a greater chance of seeing manta rays, whale sharks and whales during your dive.