There is more than one way to get to Camiguin Island. There are daily flights directly to Camiguin Island from Cebu.
There are also direct flights from Manila to Camiguin Island that only take 80 minutes.
From Cebu via Tagbilaran, Bohol Island there is a fast ferry. Then you can take a bus or car to Jagna for about 1 hour. Then the next ferry to Camiguin. It runs daily and takes about 3 hours.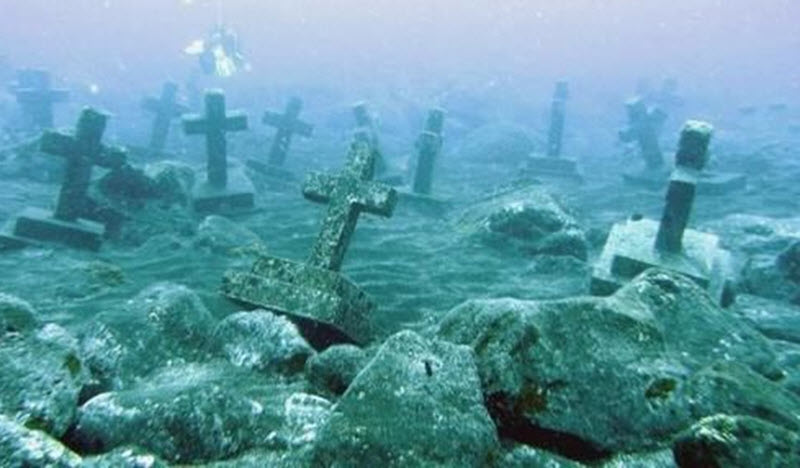 Camiguin Island has some of the best dive sites in the Philippines with pristine reefs along beautiful white sandy beaches. A good place if you want to get away from the big city life and dive in quieter places. Both diving and accommodation cost less than it does in the larger dive resorts. But the Camiguin Island is not cutting back on their beauty.
Camiguin Island is a great place for scuba diving. There are plenty of dive sites very close to the tourist beaches and each dive site offers a completely different underwater environment.
Agutaya Reef – is a sandy cay that is suitable for snorkelling and scuba diving. Camiguin Island, this idyllic sandy cay is a great place for both snorkelers and divers.
Medina Underwater Springs – here are two unusual but very interesting dives to do. There are two cold freshwater springs bubbling out of the seabed. The two sites are located about 300 meters west of the White Islands beach at the edge of the coral reef.
Jigdup Stim and Slope Reef – is one of the best places to dive in the area. This shoal rises from the seabed to form a vast reef of more than 100000.00 m².
Punta Diwata Reef – is a coral reef built like a staircase that goes down to the depths of the sea. The walls are covered with hard and soft corals and many other plant and animal species.
Old Volcano – consists of sharp peaks formed by volcanic lava. Offers a fantastic marine life including soft corals, pygmy seahorse, white sharks and frogfish.
Sunken Cemetery – is a former cemetery that was completely covered by lava when the Old Volcano erupted a long time ago. It has been marked with a giant white cross. Beneath the surface grows both soft and hard coral.
White Island – can be reached in just ten minutes by boat from Agoho or Yumbing Beach. The currents here are strong, but below the surface you can explore a beautiful forest of black coral.
Paradise Garden – you can understand by name what you will see. An absolutely fantastic garden consisting of both soft and hard corals. This dive site is an ancient crater starting at 3 meters and descending at the center to 35 meters.
Canyons – A small canyon, the deeper you go the bigger it gets.
Tangub Bay – is a great place for beginners to explore. It is a fine reef with both soft and hard corals. There are rock formations about 10 meters down in the water.
Sunken Yacht – There is a small sailboat at a depth of 16 meters in a sandy muck.