The best time of year to dive in Dakak is during the months of March to September.
The diverse diving sites at the seaside resort offer a variety of different environments, with different slopes to vertical walls, coral reefs and caves. Life in the sea is a mix of environments. Some parts are full of corals with huge wormwood fungi, others with schools of jackfish and other species. It is an adventure offered at every dive there.
The island is located outside the typhoon belt, which makes it suitable for tourists all year round. However, the best months are from March to September.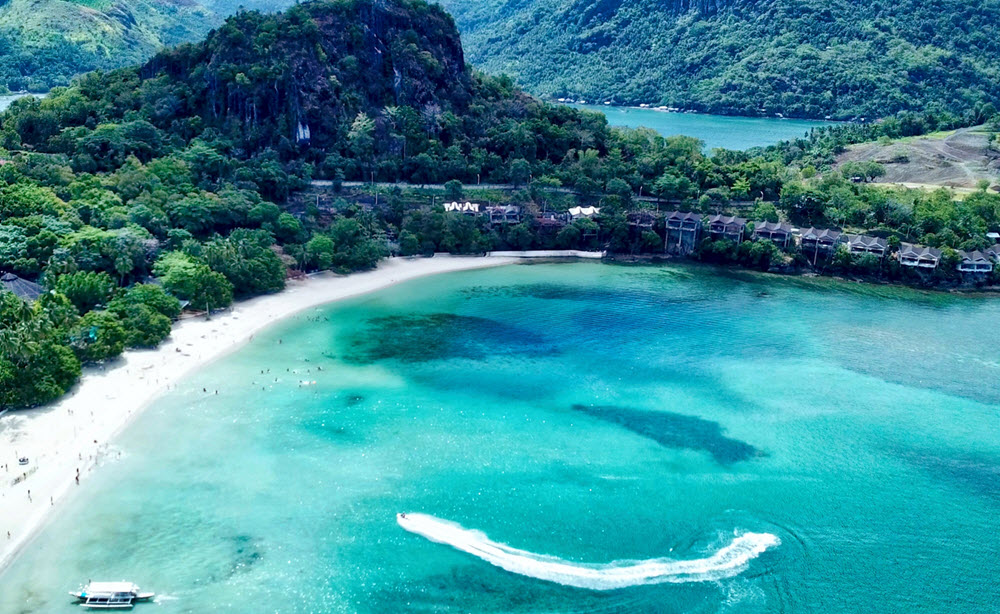 There are many different types of dives you can perform in Dakak.
Cesar's reef – is a small reef area with demarcated corals. The reef is full of larger fish such as colourful Napoleon shellfish, tuna and parrotfish. You can end up in a school of surgeonfish, barracuda, snappers and blue-spotted stingrays. Here it is only suitable for experienced divers to make a dive.
Liuay Rock – is a place with sloping seabed and a good selection of invertebrates, especially soft corals and several species of starfish. It is a good place for beginners to get to know the surroundings in a new underwater world. Perfect for check-out dives. The term checkout dive is used in two ways. Either the dives you make in open water as part of your certification process or the first dive on an organized trip or series of dives with a diving guide.
The gardens – are coral gardens with small walls, sandy areas with corals and slopes with soft corals. Plenty of anthias, hawkfish and invertebrates. Great place for snorkelling without tubes or for new beginners in diving.
The caves – are having steep walls with an average slope of 60 degrees. There is a sandy bottom and several caves that are inhabited by sweepers, soldierfish, blowfish, sea plumes and bushes of black coral. During nightly dives here you can explore Spanish dancers, sleeping fish and nocturnal crustaceans.
The Wreck – is an old sunken passenger liner that is at its deepest 50 meters down into the sea. The ship is now inhabited by larger schools of black and white snappers, red snappers, jacks, and groupers. The visibility underwater is incredibly good. Here it is suitable to dive if you are an adventurous and experienced diver.
Buchoks reef – is a series of large coral piles with a fine selection of marine life: giant reef coats, small white sharks, unicorn surgeons, snappers and sweetlips. Only for experienced divers.
Challenger Reef – a reef area with a maximum depth of 38 meters.
Romy's Reef – where there are plenty of coral piles, with huge basket mushrooms, a fine selection of reef fish and invertebrates. If you are lucky, you can see blue-spotted rays and some turtles. Unfortunately, some areas of the diving site have damaged corals and barren areas. However, the eastern area has massive coral reefs and extends to Escuelahan.
Eskuelahan – is named after the many schools of fish and occasional tuna in the area. There can be quite a lot of currents in the area which makes it unsuitable for beginners.