Some of the Philippines' most popular places to dive are located at Dumaguete City. It was diving that made the place a popular tourist destination. About 24 km south of Dumaguete lies the small town of Dauin. There are plenty of hotels, diving centres and good diving sites. This is where most activities in Dumaguete starts, such as island hopping and day trips to the beautiful islands of Sumilon, Apo and Siquijor.
The diving centres located in Dumaguete offer up to four dives each day as well as nightly dives and mandarin fishing dives. The diving sites that are used are protected and it is not allowed to go with boats or fishing there.
Some diving centres pick up the divers at their hotel and drive them back when the day is over. Others have a meeting place somewhere in the city. It is also possible to find accommodation directly at one of the diving resorts in Dauin where they are closer to the diving sites and can hang out with other divers around the clock.
Most seaside resorts in Dauin have their own diving activities and diving boats. Some of them also offer to pick up people that are living in other places.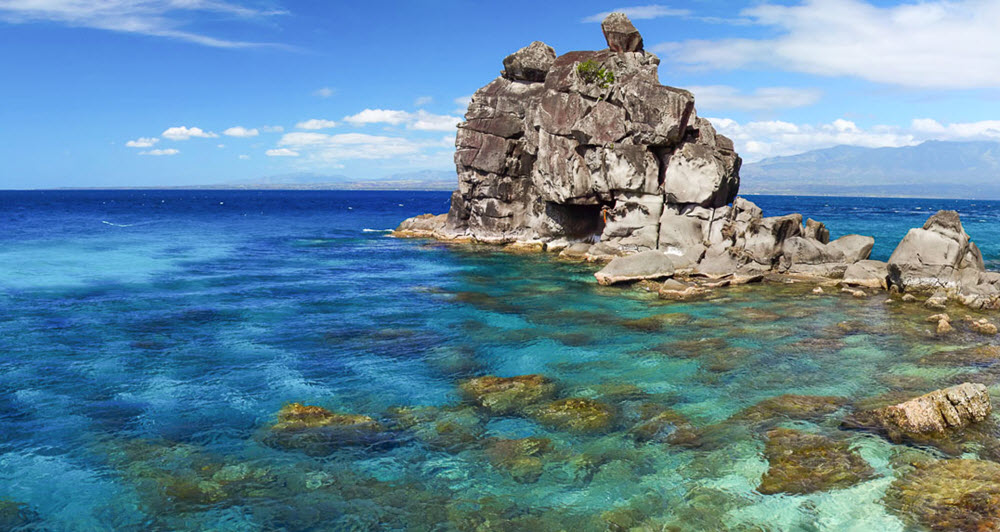 The diving sites in Dumaguete are excellent places for underwater photography. You can find rare sea animals and beautiful natural and artificial coral reefs. You can get to the diving sites either by boat or by swimming directly from the beach.
On the coast of the Negros Oriental, lies the shallowest reefs. They are suitable for beginners who do not then have to dive so deep to encounter an underwater world.
You often have to swim a bit from your boat to get to the place, since boats are not allowed to be driven so close to the reef. The diving plan can be different from time to time depending on how the sea current is affecting the water. It depends on what time of year it is, how the tide is or what phase the moon is in.
There are well-experienced diving guides in Dumaguete. They are trained in how to handle the situations in the water when the surroundings are changing. They know which places are safe to dive at which times.
The diving boat takes the participant to the special area designated by the guide.
The fees for the marine parks are charged per dive, by the diving site's local community.
Some diving centres include these fees in their packages while others do not. This means that prices can vary greatly with different diving instructors. If you are offered a diving package that is lower in price than what others have offered, it will probably be more expensive when all fees have been added. As extra fees for the boat, diving guides and entrance fees.
On the volcanic islands of Malapascua and Bohol there are plenty of wild animals and nice diving sites. Several diving centres in Dumaguete offer island hopping in combination with diving. It takes about a quarter of an hour by motorboat to get to the diving sites, but it is also possible to dive in directly from the beach and swim there.